School Cycling-Rukshan and Udeshani emerge champions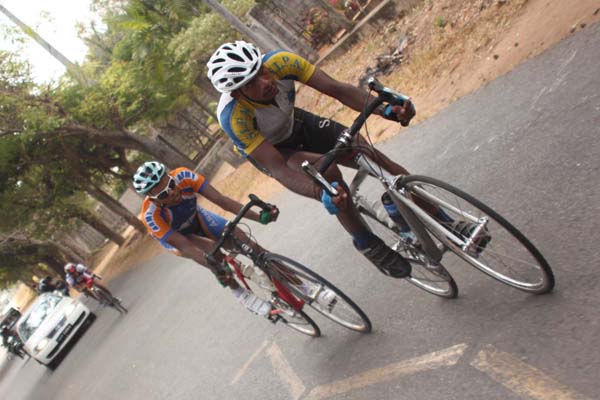 Niwaththakachetiya MV, Anuradhapura won the overall boys' championship of the All Island Schools Cycling Championships concluded in Anuradhapura on Sunday.
Mihinthalaya MV won the girls' championship making it a memorable event for them as they pushed with great confidence in front of the home crowd.
Young cyclist K G Rukshan Dineshka of A/ Niwaththakachetiya MV won the All Island Schools boys' championship while Udeshani Ranjani of Mihintalaya MV won the girls' trophy. Rukshan had a tough challenge from the runner up H L Sachin Dulanjana of De S Kularatne MV, Ambalangoda. It was consolation for Medananda Government School of Puttlam when H G Lahiru Nilan won the third place.
In the girls' category , N Saruni Panchali Sulochana of Newstead Girls ' College, Negombo finished second while W B Sandunika Chandramali of Tammennapura MV, Anuradhapura was placed third.
The prize giving and award ceremony was held at the end of the event with the participation of Sri Lanka Insurance Cooperation divisional sales manager Dhammika Weerasinghe, deputy education director sports Hemantha Abeykoon and SLCA interim committee member and Anuradhapura district cycling Association president and international cycling commissioner N Karunaratne
Daily News-Yasarathna Gamage
Posted on 2013-09-11 07:29:34