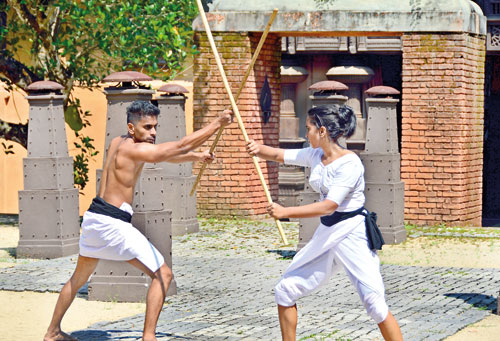 Does Angampora fit the bill to be Sri Lanka's National Sport (NS) or, even a sport at all? Is Elle a derivative of the popular American Sport, Baseball? Volleyball is certainly not a Lankan game but, has a huge following.
Right now, we are at the crossroads, to learn if, the Sports Ministry is really looking to change the status of Sri Lanka's NS and, if so, what is the suitable one?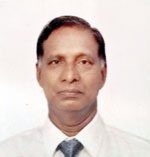 K.A.S. Gunasekera
(Former Secretary- Ministry of Sports and veteran Civil Servant)
There would not have been a controversy about the National Sport in this country, if there was a proper interpretation of the word 'National'.
We have to act according to an interpretation in every single aspect. There would not have been a controversy about the NS in this country, if there was a proper interpretation of the word 'National'. We could have avoided much controversy, had we acted in this manner, before naming Volleyball as the NS. I can remember, when I was the Secretary to the Sports Ministry, the Sri Lanka Rugby Football Union (SLRFU), along with a powerful Cabinet Minister, had included a Fijian Apsi Nagata, in the National Team. However, I did not approve the squad, and had to face a lot of difficulties including providing an explanation to former President J.R. Jayawardene. My point was that, according to the word 'National' and its interpretation, Nagata cannot be included in the Sri Lanka Team. However, he could represent the SLRFU President's Team at international level. I was happy the former President accepted my opinion at the end. We always face tough situations in political decision-making. I think, politics interfered in naming Volleyball as Sri Lanka's NS. Although it was recommended by a group of professionals in this country, they have completely ignored the interpretation of the word 'National'. If they attempting to change the NS, the relevant authorities should also conduct an awareness campaign on the word 'National'. They should make people aware and get their feedback, before making a final decision. The authorities should not take decisions according to politicians' whims. The NS should be a game played in rural areas. It should not be restricted to the billboards. It should have discipline and can be enjoyed by everyone. Although Angampora has been in existence from ancient times, it is not a popular sport. Elle is a sport similar to Baseball. But, we should also consider whether Elle was derived from Baseball. We should investigate the history of Elle, whether it has any connections to the US. Volleyball is an internationally renowned sport. It is played in over 200 countries. Volleyball is also a popular sport in Sri Lanka. However, we should concentrate and focus on our National identity and the interpretation of the word 'National', before naming the NS.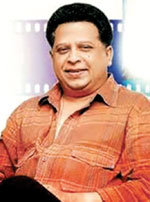 Jayantha Chandrasiri (Veteran Teledrama Director and Film critic)
I think, Elle would be the ideal National Sport of Sri Lanka, as Angampora is not a sport and Volleyball is a foreign sport.
Angampora is not a sport. This is a very powerful martial art which has been in existence in Sri Lanka since the 15th century. Naming this as a sport is complete mismatch. It does not have any kind of ingredients essential for a sporting event. This is mainly a martial art used in self defence to combat an enemy. Angampora is a 'duel' between two, and the final result is when one surrenders with severe injuries or, could even succumb to his injuries.
Karate and Wu Shu are two popular sports earlier considered as a fighting art. However, later, some of the tough rules in Karate and Wu Shu were discarded to make it a people-friendly sport. Angampora is not a sport performed as a hobby or for leisure, by the common man. This was an ancient fighting art performed by civilians to please the King, according to history. Although this was rated an ancient fighting art, it is not popular among Sri Lankans. I brought this fighting art into the small screen through my Teledrama titled 'Dadubasnamanaya' in 1995. As a result, Angampora became a household name among many in Sri Lanka. Thereafter, the Tri-Forces successfully set up Angampora teams.
In fact, there is an Angampora training class in the Kandy District. In addition, Angampora is exhibited in tourist hotels especially, in the Southern Province' to entertain foreigners. I think the national identity should be focused while naming the NS. The riverbanks, native treatment and Angampora are three symbolic icons in Sri Lanka. But, I think, Angampora should not be Sri Lanka's NS. As Volleyball is a foreign sport, it should not be Sri Lanka's NS either. I know Volleyball was named the NS by a group of professionals. I think Elle is the ideal game to be the NS of Sri Lanka. Today, Elle is a popular sport in Sri Lanka especially, rural areas. It may not be as popular as Cricket but, I think, Elle is played in every nook and corner in the remote areas of this country. In fact, I enjoy watching an Elle match, rather than go see a Cricket match. There are many people among the present generation who are fond of Elle. So, I think, Elle would be the ideal NS of Sri Lanka.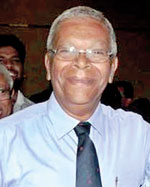 Asoka Goonetilleke
(Veteran Sports Journalist and Author)
Most nations in the world do not have a National Sport and also, there are no objective criteria or rules to define a sport as National Sport for any country.
Volleyball, though the NS of the country, one is compelled to question those in authority about an international victory recorded by them during the recent past.
This is a country where 'the sport is Cricket', while other sports are looked at as 'just' games. And, that notion fell on Volleyball too, due to the fact that, the international victories recorded by the National Teams are a handful in the last hundred years. This may have prompted Minister of Sports, Dayasiri Jayasekera, to look for another avenue to name either Angampora or Elle as the NS of the country. Records indicate there is no NS for most nations in the world, and also, there are no objective criteria or rules to define a sport as NS for each country. Angampora is a traditional martial art and not a sport, but very much revered as our own, which teaches to kill the opponent. It is so dangerous, that the British rulers declared a countrywide ban on the art, and whoever defied it would be shot below the knee. As per records, Angampora is well over 3,000 years old and has now boiled down to a handful of families.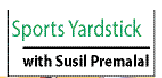 It became the talk of the town quite recently perhaps, after a performance by the Sri Lanka Air Force. Maybe, the Minister too, had got pumped up by this, as he too, had been an Angampora artiste some time ago. He has now gone to the extent of deciding to notify the Cabinet to make Angampora or Elle the NS in Sri Lanka in the future. One must not forget the fact that the Minister is vested with full powers to veto any decision, by the Sports Act of 1975/22 (if not amended yet). His other favourite sport is Elle. Some experts point out that Elle is a derivative of Baseball, now well established and popular in the coastal belt of the Western region of the country. However, some Elle experts in the country could not give a straight direction to its origins and its subsequent spread.
However, a popular search engine says that, there is no definitive source on the origins but, there is evidence to suggest that the game predates the 20th century and goes back 2,000 years. Just 1,000 years younger to Angampora! Elle is played in a festive setting among predominantly Christian areas. They organise Elle games to coincide with the local church feast which is invariably, on Sundays. Nevertheless, it is a known fact that, this game does not have any international governance or competitions. The National Elle Team has no recognized international tours. If there were any, it was to India a few years ago, and another by a Nationalised Services Team to the same destination recently. With all due respect to these 'games', they do not stand a chance to showcase as the NS of the country, when weighing the situation between Volleyball, Angampora and Elle together. The Sports Minister has proposed Angampora or Elle as the NS of Sri Lanka but, Angampora is not a registered sport with the ministry, nor has it any National body. In this context, how can the Sports Minister name Angampora as the NS of Sri Lanka.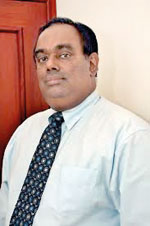 Dr. Sunil Jayantha Nawaratna
(Former President Sri Lanka Volleyball Federation)
I would like to ask what is the main reason that has led to the changing of the national sport in the country. Volleyball was named as the national sport following a recommendation made by a group of professionals some 25 years ago. Volleyball was made as the national sport in Sri Lanka after several discussions and following suggestions and opinions from the general public. A majority of the sports enthusiasts barring a few who backed the sport elle, were with volleyball as the national sport. Everybody at that time were fully aware that volleyball was inaugurated in the US. So I think there is no reason why volleyball should be removed as the national sport from Sri Lanka. It was a collective decision at that time that led to volleyball being named as the national sport in this country. This is popular sport in Sri Lanka as well as throughout the globe. Both Men and Women, young and old could participate in this sport. As a result I cannot see any reasons why volleyball should be removed as the national sport in Sri Lanka. Although volleyball is a foreign sport the entire nation has accepted this as their national game.
The authorities have proposed two other sports angampora and elle to be considered as the national sport. But we should study and consider how close these two sports have been with the general public. We have to look into details how many have participated in angampora in a competitive manner and how many have actually seen this live. Only a few are aware of angampora in Sri Lanka. In contrast there are many who are aware of the sport elle but I doubt whether it is popular in Sri Lanka. My opinion is that the national sport should not be a game initiated from that own country. There are many countries who have taken up other sports as their national sport. For an example sumo which was inaugurated in Japan has now become the national sport of many countries.
Angampora is only a martial art but it is not a sport. Even if we want to make angampora as the national sport we should first promote this game among the schools and in the rural areas. We should appoint more trainers and coaches who will be able to teach the techniques of angampora to the newcomers. Once we have promoted angampora and after it has spread across the country we could then consider naming this as the national sport of the country.
We started the DSI Super Sports Schools Volleyball Tournament with the participation of less than 150 teams. But today there are over 5,000 teams competing in this tournament. The general public has embraced volleyball as their number one sport during this period. My opinion is that if volleyball is so popular in this country it should remain as the national sport of Sri Lanka. Angampora or elle are not suitable to be named as the national sport.